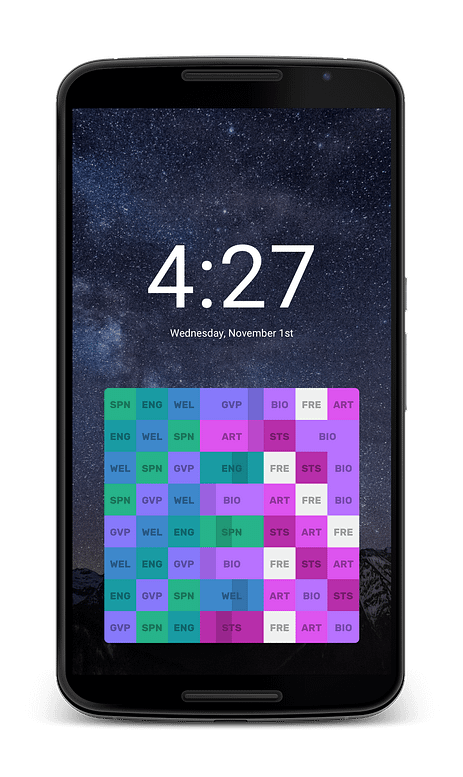 Java program that generates 8-day rotation school schedule wallpapers with custom text, font, image, colors, shape, size, layout, and orientation.
My high school had this ridiculous 8-day rotating schedule. It's so hard to remember that a lot of kids screenshot their schedule and make that their lock screen wallpaper.
The problem is: it's difficult to read, impossible to glance at, and the clock covers it! I knew there had to be a better way.
So I programmed one!